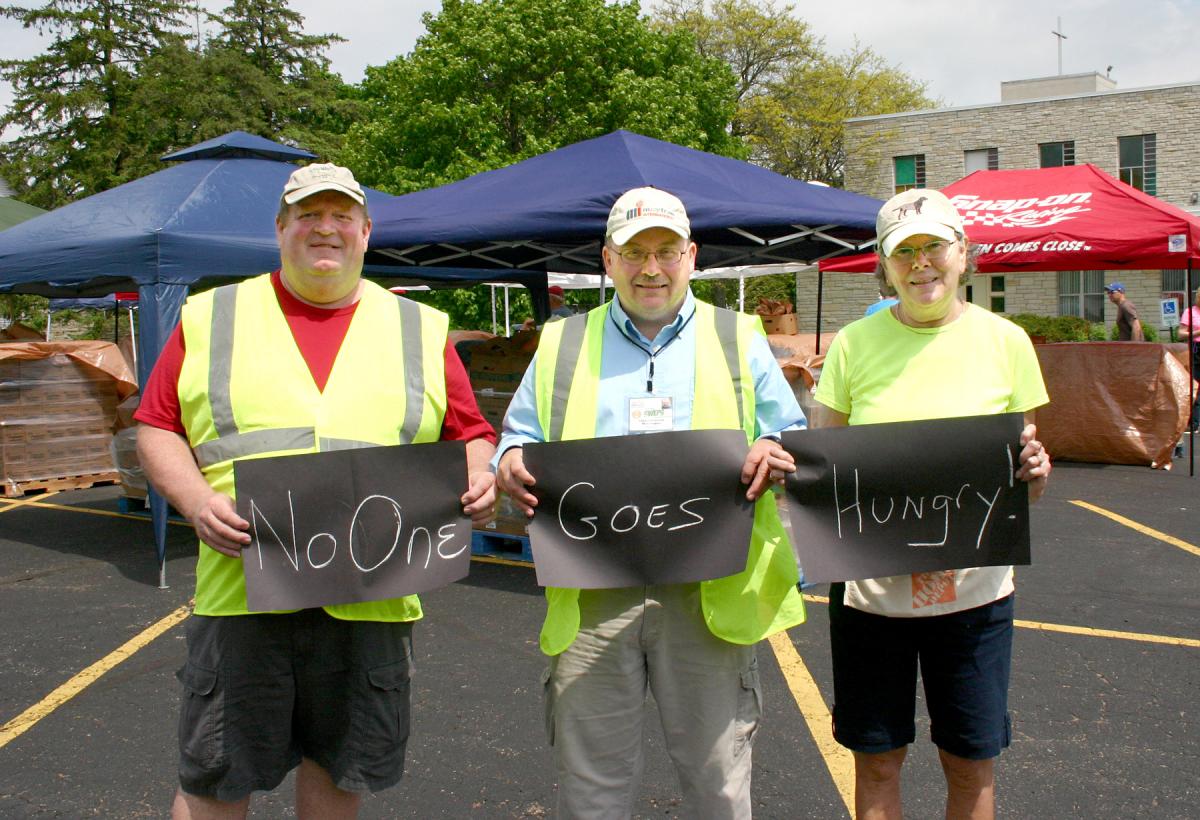 Our Goals
Community members have access to shelter.
Community members have access to food.
Our Strategies
South Wood County Homelessness Coalition: 
Distribution of the "State of the Homeless" Snapshot
MOU between member organizations which streamlines ability to communicate clients needs to each other and deliver services faster
Conduct twice-annual Point in Time Homeless Count, where volunteers count and survey any homeless individuals during a specified date and time
South Wood County Hunger Coalition: 
Distribute the "Food Provider Poster" which provides descriptions and contact information of all food resources in south Wood County
Host the annual "United We Can" event at Witter Field in June to provide awareness around food insecurities in our community with food sculpture contests.
How You Can Help
Volunteer for Point In Time (PIT) Homeless Count.  Contact Amy Fluno at amy@uwswac.org for more information.
Put together a team or sponsor a team for the UNITED WE CAN food sculpture contest. Click here for more details.
Learn More About The Safety Net Services Coalitions