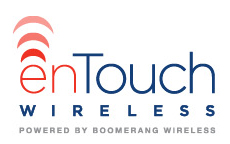 enTouch provides free cell phone service to individuals who qualify for other governmental programs such as FoodShare, National School Lunch Program, SSI, etc.  It provides 250 free minutes per month for one year.  It is made possible by a government assistance program called Lifeline.  It is important because everyone needs the opportunity and security of a telephone that helps them connect with jobs, family, and 9-1-1 services.
How to Get Your Free Service
Call the United Way of South Wood & Adams Counties office (715-421-0390) or United Way's 2-1-1 to have an application mailed to you.